Hartshill Hayes Country Park - OD Local League Event
OD Level D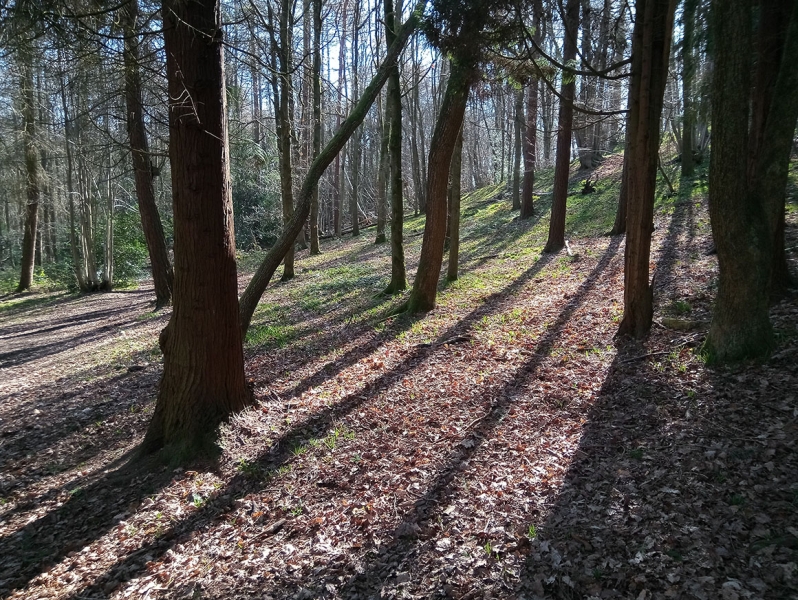 Date:
Sat, 18 Mar 2023
11:00
An OD Local League event at Hartshill Hayes Country Park suitable for everyone from the absolute beginner (help and advice available) to the experienced orienteer.
Hartshill Hayes Country Park is approximately 3 miles north west of Nuneaton. Approach via the B4111 from Atherstone or the B4114 from Nuneaton.
Parking: will be at the Country Park car park on Oldbury Road. Car parking: £3 Card payment only.
Parking is limited so please share transport if possible.
Late entry & EOD fees: Seniors £6, Juniors (including full-time students) £2, SI card hire (Non SIAC) £1
The Medium course is full. Only 2 Long and 1 Short maps are available for EOD. A small supply of Yellow and POC course maps will be available for Entry on the Day (EOD). POC maps £1
Map: 1::7500 with 5m contours, Symbols: ISOM 2017-2
SI punching (SIAC enabled).
Start times: 11:00 - 12:00
Course info: (revised 22/02/23)
Long: 6.0km / 200m / 29 controls (double-sided map)
Medum: 3.9km / 135m / 21 controls
Short: 3.0km / 90m / 14 controls
Yellow: 1.8km / 50m / 9 controls (text control descriptions)
Loose control descriptions will not be provided but can be downloaded here for home printing.
COVID: Please do not come if you have symptoms of Covid-19, or suspect you may have it.
Safety and Risk:
A risk assessment will have been carried out by the organiser, but participants take part at their own risk and are responsible for their own safety during the event. If you have a high risk medical condition you want organisers to be aware of please leave details at enquiries in a sealed envelope with your name on it. You can use this medical form. Envelopes will only be opened if required for a medical emergency. Unopened envelopes should be collected after the event. Any unclaimed envelopes will be destroyed after the event.
An emergency number for the day is printed on the map. First aid and details of the nearest A&E hospital will be available in the assembly area.
Photography:
British Orienteering has an agreed national guidance policy on the taking of photographs at events. If you are unsure about agreed acceptable practise please speak to the event organiser.
Privacy & Personal Data:
When entering events your personal details (name, age, gender, club) will appear in the results section on this website. It may also be used to trace missing runners and hired SI cards.
Planner: Harriet Lawson
Address
Hartshill Hayes country park