Elmdon Park - OD Local League
OD Level D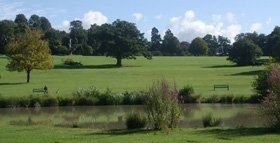 An OD Local League event with courses suitable for both experienced orienteers and absolute beginners.
Terrain:
Location:
Grid Reference of entry to car parking SP
What three words: car park entrance at ///
Streetmap car park entrance
Courses: Easy, Short, Medium and Long
| | | | |
| --- | --- | --- | --- |
| Course | Length | Climb | Controls |
| Easy | -.- km | -- m | |
| Short | -.- km | -- m | |
| Medium | -.- km | -- m | |
| Long | -.- km | -- m | |
SI / SIAC punching (punching start and finish)
Pre-entry on Fabian4 by Sunday 22nd October to guarantee a printed map.
Fees: Seniors £5, Juniors (including full-time students) £1, SI card hire (Non SIAC) £1

Limited late entry (until Thursday 26th October) and Entry on the Day (EOD).will be restricted by the availability of printed maps.
Late Entry and EOD fees: Seniors £6, Juniors (including full-time students) £2, SI card hire (Non SIAC) £1
Safety and Risk:
Once you have started a course it is a rule that you don't leave the event without reporting to a download official even if you retire.
A risk assessment will have been carried out by the organiser, but participants take part at their own risk and are responsible for their own safety during the event. It is recommended that whistles are carried. If you have a high risk medical condition you want organisers to be aware of please leave details at enquiries in a sealed envelope with your name on it. can use this medical form. Envelopes will only be opened if required for a medical emergency. Unopened envelopes should be collected after the event. Any unclaimed envelopes will be destroyed after the event.
An emergency number for the day is printed on the map. First aid and details of the nearest A&E hospital will be available in the assembly area.
Photography:
British Orienteering has an agreed national guidance policy on the taking of photographs at events. If you are unsure about agreed acceptable practise please speak to the event organiser.
Privacy & Personal Data:
When entering events your personal details (name, age, gender, club) will appear in the results section on this website. It may also be used to trace missing runners and hired SI cards.
COVID: Please do not come if you have symptoms of Covid-19, or suspect you may have it.
Planner: - John Smith assisted by Thelma & Gerry Spalton and Jeremy & Fiona Stopford.
List of Dates (Page event details)