Autumn Social - Nuneaton SE
OD MapRun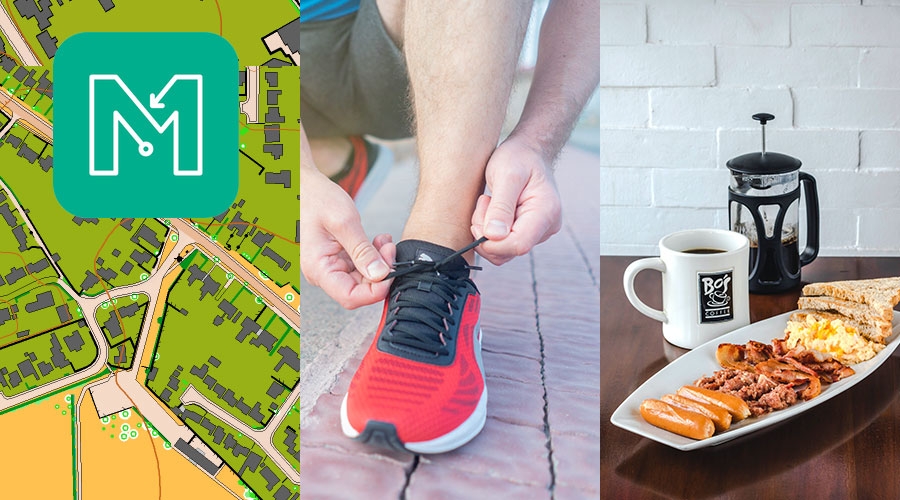 An opportunity to meet up for an informal run - with a choice of 4 MapRun courses - followed by a location for breakfast or lunch and chance for a chat...
Parking: in the Paul's Land car park (free). This is located at the SE end of Mill Close (CV11 6QD) off the B4114 Lutterworth Road. Note that there is a 2m height barrier but there is limited space on the road outside of the barrier..
Courses: Short, Medium, Long and Sprint (a relatively short course with a higher density of controls in the more complex areas)
Short: 2.6km / 15m / 16 controls / Optimum distance 3.1km
Medium: 3.5km / 30m / 21 controls / Optimum distance 5.3km
Long: 5.5km / 40m / 27 controls / Optimum distance 8.0km
Sprint: 3.3km / 20m / 21 controls / Optimum distance 3.8km
Medium and Long courses use Paul's Land and the (Crowhill) estates to the North. The map was drawn at 1:4000 but is here reduced to 1:5000 to fit on A4 for home printing. Some point symbols are enlarged for legibility however some of the narrow passages are a little difficult to spot (you may want to carry a magnifier - or study the map in advance if your print quality is not good).
Short and Sprint courses use Pauls Land and the Magyar Crescent and Purcell Avenue estates to the South. These courses are at 1:4000 for better legibility.
Courses are available from Wed 22/11/23 (at 08:00) and will remain available until 31st May 2024.
The suggested "run time" for Wednesday is 10:15 - 10:30. If you intend to come to the Cafe afterwards see the notes below.

Map: ISSprOM "sprint spec" map at 1:5000 or 1:4000 with 2 m contours, revised November 2023.
Download and print your map:: Pdf maps can be downloaded from British Orienteering (GoOrienteering section) for home printing: There is a nominal charge of £2 for the set of 4 maps to cover costs. Download link here

Download the course you want to run using MapRun: Open MapRun and select the course from UK | Coventry and Warwickshire | Club Social Courses | Nuneaton AS1...

Toilets: there are no toilets in the car park...
Afterwards: At Burton Farm Cafe. (Burton Ln, Burton Hastings, Nuneaton CV11 6RA) Google Maps This is about 4.2 km from Paul's Land
They serve their Breakfast Menu until 11:30 and Lunch from 12:00 however if booked in advance the Cafe can serve breakfast later than 11:30.
Please let me know by Tuesday if you intend to come to the cafe - and also if you want breakfast - and I will inform the cafe of numbers.
Planner - Bruce Bryant
Address
Car Park, Mill Close, Nuneaton, CV11 6QD

List of Dates (Page event details)