Come and Try Orienteering: Babbs Mill Park
non-OD event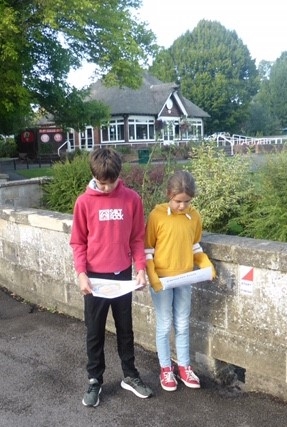 Date:
Sat, 30 Sep 2023
13:00
Babbs Mill Park - Saturday 30th September 2023, 1-3pm
In partnership with Octavian Droobers, new permanent orienteering courses have been installed in Elmdon and Babbs Mill Parks.
Join us at the free orienteering course launch events and come and try this fun outdoor adventure sport.
All ages, especially families, are welcome. Free maps and full instructions on how to get around the course and find the markers will be given by local club members.
You can walk, jog, or run around the course to complete the trails, noting the letter on each post, a bit like a treasure hunt. Join in anytime between 1-3pm.
Registration Point: Car park on Fordbridge Road, B37 6LN. (Near the basketball court/table tennis tables)
For further information visit: www.solihullonthemove.co.uk/get-moving/walking-in-solihull/walking-sports-orienteering (LINK) or call Solihull Active 0121 704 8207.
Address
Basketball Court Kingshurst, Birmingham B37 6NJ

List of Dates (Page event details)