Atherstone Informal MapRun - Rerun
OD MapRun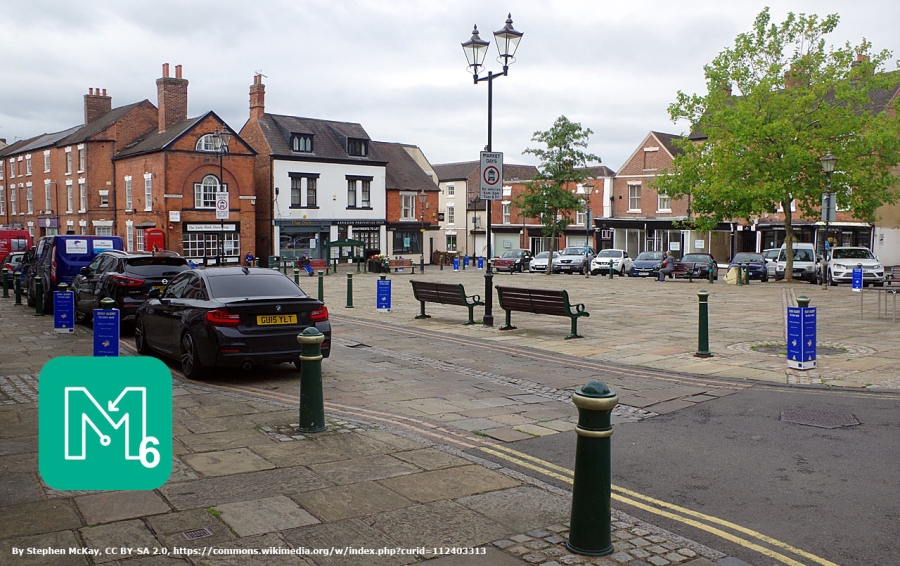 The start and finish are both located in Croft Road on the north side of Atherstone Leisure Complex. Croft Road is a residential street but there is limited parking along the south side of the road. You can park in the any of the free public car parks in Atherstone - Memorial Hall and Sheepy Road are very close but can get busy. The Cattle Market car park on the south side of Station Street is a little further away (about 350m) but usually has space and public toilets are located by the bus station about 60m to the East.
Re-run Saturday 22nd Jan 10:30 - 11:30
Note that the town centre will probaby be quite busy on the Saturday morning.
Atherstone is a new area with SRA3 pre-printed waterproof map by Mike Hampton, with revisions by Bruce Bryant
The map is drawn with ISSprOM symbols at a scale of 1 : 5000 with 2.5m contours.
Final course info:
Short 2.3km / 20m / 16 controls (Optimum ~3.3km)
Medium 4.5km / 45m / 22 controls (Optimum ~5.9km)
Long 5.8km / 70m / 28 controls (Optimum ~8.2km)
All courses cross town centre roads so U16's must be accompanied
Loose control descriptions will not be provided but you can print your own from this pdf file: Control Descriptions
A very limited number of printed maps are still available - email: keith.willdig(at)btconnect.com. Entry fee: £2 payable on the day with correct cash.
Address
Atherstoen leisure complex, Atherstone