Oversley Wood Alcester
OD Level D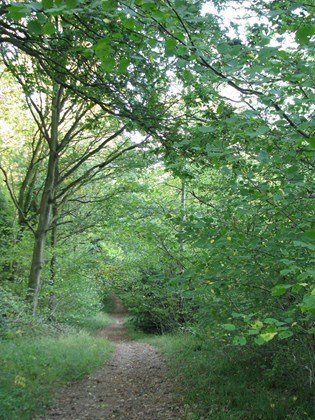 Date:
Wed, 24 Jul 2019
18:30
Club event suitable for everyone from the absolute beginner to the experienced orienteer.
Click on 'Download' below for details.
Details for the OD Summer evening Event in OVERSLEY WOOD nr Alcester Warks. On Wed.24th July
Parking Signed off the A46 onto the Old Stratford Road towards Oversley Green, after 200mtrs turn onto the track and follow directions to parking in a flat
Post code / grid reference:
B49 6LR/ SP 111 570
This is a rare opportunity in the summer to get out of the parks and urban jungle for a proper woodland orienteering experience.
Oversley Wood consists of mixed wooded ridge with two summits 40mtres. The western end is consigned to bramble and courses avoid this but the rest consists of varying runability with a complex track network.
Courses
Blue 5.9km 210m
Green 3.9km 120m
Short Green 2.6km 85m
Easy Yellow 2.0km 50m (on tracks suitable for juniors /beginners)
Usual start times from 6.30 to 7.30. Register from 6.00.
Courses closed at 9.00.
Entry Fees
Seniors: £5.00; Juniors (including full-time students): £1.00. (+£1.00 EMIT card hire if you don't have your own).
Hope to see you all there, the long range forecast is good.
Organiser: Mike Baggott
e-mail: mike.baggotthoc@talktalk.net; mobile. 07761 133 851.