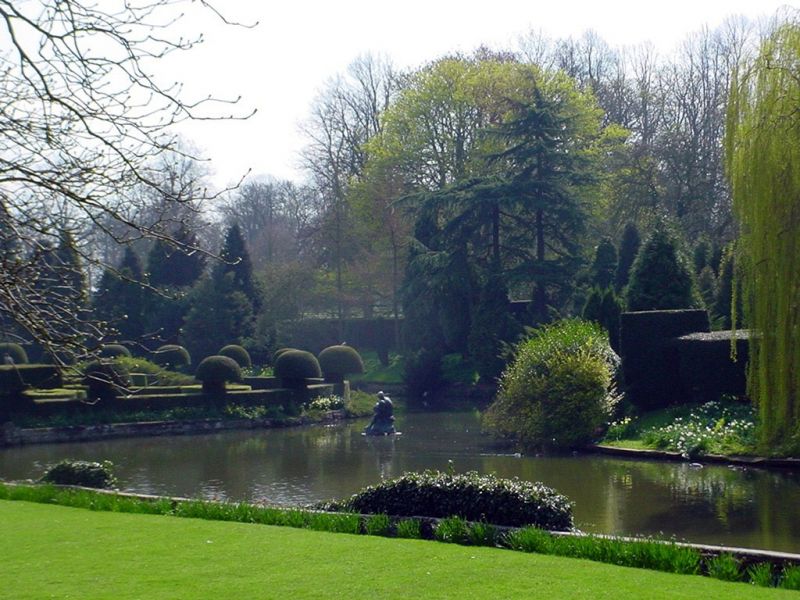 Date:
Wed, 29 May 2019
17:00
Club event suitable for everyone from the absolute beginner to the experienced orienteer.
COOMBE ABBEY EVENT 29/5/2019 FINAL DETAILS
WELCOME TO THE OD EVENING EVENT AT COOMBE ABBEY SIGN POSTED ON THE B 4027 COVENTRY TO BRINKLOW ROAD POST CODE CV3 2AB
START TIMES 6-30(Hopefully earlier ) TO 7-30 ,ENTRY FEES £5 SENIORS , £1 JUNIORS AND STUDENTS ,£1 EMIT HIRE FOR SENIORS
PLEASE NOTE PARKING IS PRICEY AT COOMBE,YOU ENTER THE CAR PARK AND TAKE A TICKET WITH A NUMBER RECOGNITION SYSTEM AND PAY ON LEAVING CASH OR CARD,ONE HOUR £2 ,ONE TO TWO HOURS £3 ,TWO TO FOUR HOURS £5 ,FOUR PLUS £7
COURSES :EASY 2.3KM 15 CONTROLS ,ORANGE 2.5KM 11 C ,SHORT GREEN 3.2KM 14 C AND GREEN 6.2KM 23 C THE ONLY COURSE USING THE MEADOWS THIS YEAR
THERE IS NO SIGNIFICANT CLIMB ON ANY OF THE COURSES MAP SCALE 1:7500 CONTOURS 2.5M
PLEASE TAKE CARE GOING TO THE START AND RETURNING TO DOWNLOAD THERE IS AN ACCESS ROAD THROUGH THE PARK
GO APE HAVE OPENED BUT ARE A WORK IN PROGRESS. COURSES ARE PLANNED TO MAKE YOU AVOID THEIR AREAS AT THE MOMENT
THE AREA IS FULL OF ITS USUAL NETTLES. COURSES HAVE BEEN PLANNED TO AVOID THE WORST
BUT FULL LEG PROTECTION IS A MUST!
COURSES AVOID THE MARSHES BUT IF YOU FIND YOURSELF NEAR ONE BY MISTAKE DO NOT ENTER
PLEASE TAKE CARE ON THE BRIDGES INTO THE WOODED AREA THEY CAN BE BUSY WITH VISITORS
SHOW RESPECT TO THE SHEEP IN THE MEADOWS AND KEEP DOGS OUT THIS AREA
THE CAFE IF NOW OPEN UNTIL 8 PM IF YOU FANCY A DRINK OR FOOD AFTER YOUR RUN
Address
coombe abbey car park